Contrary to what most people think, living in Europe is not necessarily something absurdly expensive, because just like anywhere in the world, there are cities where you can spend even less money as they offer a low cost of living (food, rent and transport) and often good paying jobs. With that in mind, we have listed 8 of the cheapest cities in Europe to live with quality of life and more money in your pocket. Check out!
1. Porto, Portugal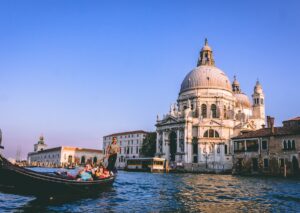 Porto is the second largest city in Portugal considered to be 70% cheaper than New York, for example. The city is divided into two parts: one amply served with subways, hospitals, shopping malls and colleges, where the best job opportunities are found, and another similar to the interior of São Paulo, for those who want a better quality of life with greater tranquility. .
Those who eat out spend around 4 to 8 euros. For those who prefer to go shopping and cook at home, the markets offer a free card that accumulates points, giving discounts and coupons. In addition, the public healthcare system is excellent and affordable.
2. Athens, Greece
Although Greece is not a cheap country, compared to others in Europe, the cost of living is quite valid, especially in the city of Athens for those who already have a job. There, you can eat well for between 5 and 10 euros, and the best part: restaurants usually offer free water and often great desserts on the house. Housing rental is also a strong point of Athens, as it is much more affordable compared to cities like Paris, London and even São Paulo and Rio de Janeiro.
3. Barcelona, ​​Spain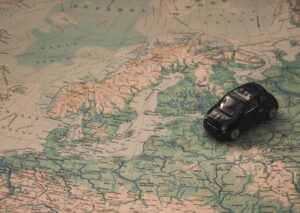 Due to the salary they pay, Barcelona is one of the cheapest cities to live in Europe. Renting in the city is more or less like in Brazil: the bigger, more beautiful and better located, the more expensive it will be. However, it is possible to find good places to live with affordable prices, which can vary from 300 to 1200 euros. Regarding public transport, a ticket for ten metro/bus trips costs around 9 euros.
4. Graz, Austria
Considered the second largest city in Austria, Graz is one of the regions that receives the most university students, which is why it is famous for its low prices for food, rent and other utilities. Monthly transport costs around 45 euros and household expenses can reach 200 euros.
5. Tallinn, Estonia
In addition to the extremely low costs of living in Tallinn, the city is also the political and financial capital of Estonia, with ever-increasing salary offers. If you're one of those people who can't disconnect for even a second, Talim is your right destination, as there's no shortage of Wi-Fi with free access (even in the forests).
6. Lisbon, Portugal
Known for being a city that offers high quality public services, such as health and transport, the capital of Portugal is another excellent place to live. The minimum wage is 505 euros per month, usually in jobs such as attendants and security guards. For those who work in medicine or technology, for example, the value can increase to much more than 1,000 euros, all depending on the level of experience in the field.
In addition, rents for houses or apartments in the city are super cheap (far below most European countries) and the food in the restaurants is varied and reasonably priced – usually with a glass of wine already included.
7. Bucharest, Romania
Also known as the "Little Paris" of Eastern Europe, the city of Bucharest, capital of Romania, is one of the cheapest cities for both traveling and living. There, you can find very cheap public transport, shop at the market without spending too much and rent apartments at very affordable prices.
8. Madrid, Spain
The ideal when looking for a house in Madrid is to find a good value for money, because sometimes the apartment is not the cheapest, but it can be a good deal in relation to the distance to work or college, for example. On average, a furnished apartment for two people can cost up to 400 euros in regions further away from the center, and up to 600 euros in the central area of ​​the city, close to metro stations.
Monthly purchases, which include food, hygiene items and cleaning products, cost around 200 euros. Public health is free for everyone and, in addition, the city has one of the cheapest transport systems in the world.