Many foreign cities offer residents of other countries opportunities to live, work and even be guinea pigs in certain projects, all with a stamped passport, guaranteed visa and even a grant that helps you pay the bills in the new land. This type of exchange program grows more and more and many countries start to use it more frequently, as is the case of the United States, which has several cities that meet this type of strategy to attract new residents, at least until Trump takes over. Possession of power, right?!
To learn more about these cities and what type of program they offer for new foreign residents, just check out the list below and research more about the situation they are looking for. Surely, one will please you and make you plan to move to another country soon. If the place you want to live is not on the list, do a search, enter the country's federal government website, the chance of you finding an interesting opportunity is very high.
1. Niagara Falls, USA
Students who want to participate in the program can receive a loan of up to $7,000. The aim is to bring more young people with work force to the city that is almost completely inhabited and visited by older people.
2. Curtis, USA
3. Alaska, USA
Alaska's cold causes many people to flee, but that's not what the local government wants, so they created a program to ensure new residents enter the North American ice. The best thing is that the project is not only valid for the capital, but for the entire state, that is, you can still choose which city to live in.
The Permanent Fund pays an amount to people who decide to move to Alaska permanently, not for a vacation or just a few months. In addition, royalties from ores extracted there are shared among all residents of the state.
To live in Alaska and receive Permanent Fund money, you must have been there for more than a year, not have committed any crime, and be present within the state for 190 days each year.
4. Maine, USA
Maine, like Alaska, is also a sparsely populated US state, but with characteristics that make it a good place to live. The first factor is that it is located in the extreme west of the United States, close to Canada, which will facilitate your travels to one of the most developed countries in the world.
The objective of the program created there is to get new workers for the region that has many companies, but little manpower. Therefore, the entrepreneurs themselves invented Live and Work in Maine , a program that seeks specialized professionals.
To get this opportunity, you must comply with some requirements that you check on the program's website.
5. Kansas, USA
Kansas is a very beautiful region within the United States, there you will find different types of programs from foreign cities that offer these opportunities to people from outside and even from inside the country. The most famous is the Rural Opportunity Zone which exempts you from paying income tax for up to five years, but there are others such as the student loan that can reach up to 15 thousand dollars.
6. Detroit, USA
To finish the North American list, the famous Detroit area is an excellent option for those who want to change their lives and live in wonderful foreign cities. The purpose of the program is to pay off part of your debt when buying a house, an important detail is that those who already live in the United States are much more likely to be able to get into this program than foreigners who live outside the country.
7. Saskatchewan, Canada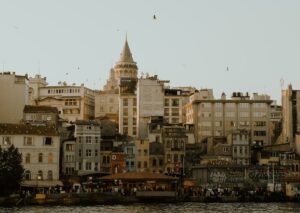 This province with a strange name in Canada could be your next home, if you pay attention to how you can move to the beautiful foreign cities that you will find there. The purpose of the local government is very similar to that of other cities, there is a lack of young people there.
8. Utrecht, Netherlands
The Netherlands is one of the countries that most attract people around the world, mainly because of the individual freedom found there. The calm, safe environment, full of parks, greenery, bicycles, without the stress of the big city together with clubs, bars and coffee shops of the most varied make young people dream daily of moving there.
But for those who think that this opportunity is far from being realized, they may be wrong, because the city of Utrecht offers a good offer for those who decide to live there. And their objective is not to increase the young population, but to make new residents guinea pigs. For years, the Netherlands has been trying to implement a minimum income program for its inhabitants, but the fear of people stopping working means that this has not yet become a reality.
The aim of the program is to get these new residents about $1,000 a month to live there. This way, the government will be able to understand whether people will want to keep just that money or will look for jobs to supplement their income.