You do financial planning for the company as a whole, don't you? After all, controlling expenses, revenue forecasting and others is essential to ensure the health and continuity of the business. But is corporate travel included in this planning? Do you know how much a corporate trip costs your organization? This is where the travel budget comes in as a great ally.
This is the process of making an accurate calculation of all possible expenses on a trip, including both anticipated expenses and an emergency fund. That way, you can understand how much a trip costs and plan the organization's finances to cover it.
Want to know how to budget corporate travel efficiently? So read on and discover our golden tips for it!
1. Review spending on previous trips
A great way to start making your corporate travel budget is to review how much has been spent previously. After all, this allows you to identify which are the fixed, variable and even unforeseen costs that have already burdened this process.
Therefore, consult the receipts and documents in which you store this information. Take the opportunity to make a list of costs for each of the trips and understand the average expenses.
2. Make a list of costs
For a corporate trip, your employee will need transport and accommodation, right? It is also necessary to bear the costs of food, travel in the city and others. These are your main costs and should be included in your travel budget.
So create a list of all costs. You can even make a forecast of the value of each one of them for trips that are recurring, in order to start structuring your budget.
3. Consider contingencies
Imagine that your employee took a two-day trip to an important customer meeting. However, upon arriving there, the client had to cancel the meeting and postpone it to the next day, which required another day of accommodation, food expenses and others. This is a common mishap when it comes to corporate travel .
So your budget should include a contingency fund. Try to understand which are the most recurring and separate a value for them. This includes health expenses, in case the worker suffers any type of accident, problems with accommodation or flights, among others. With this fund, you avoid having to commit the budget of other processes within the company to cover these expenses.
4. Identify possible savings
When budgeting for corporate travel, you may realize that it is possible to reduce the costs of some processes. It may be, for example, that your employees frequently visit a certain city. In this case, it is possible to look for partnerships with hotels to reduce the value of accommodation due to recurrence. In addition, you can find ways to save on commuting and transport within the city, identifying more efficient and cheaper modes of transportation.
This should also be included in your budget. Take advantage of the process and identify all possible savings and the feasibility of each depending on the situation and context of the trip. Document everything to ensure that your employees will follow what has been proposed.
5. Create a travel policy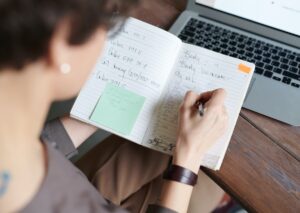 Speaking of documentation, it is also important to create a travel policy for your company. In other words, it is necessary to describe the processes, appropriate and inappropriate behaviors and reimbursable expenses so that employees are aware of what they should or should not do during a trip.
In this document, describe the reimbursable expenses and the value of each one. Also make it clear what the company's refund process and policy is. Disclose the document to the company and make your employees aware of the need to follow it.
6. Create a different budget for each trip
Each trip is unique, and the investment made varies greatly depending on several factors, such as distance, place of accommodation, means of transport used, among others. Thus, even with an overall travel budget for your company, it is essential to have a separate budget for each of them.
Thus, when carrying out the financial planning of the organization as a whole, try to identify which trips are planned for the coming months. From there, create the budget, including a realistic, optimistic and pessimistic scenario. That way, you are able to get clarity on the investment needed and the resources that should be set aside for these trips.
7. Use technology to your advantage
There are software available on the market that are able to help you budget for travel and even facilitate the reimbursement of expenses by employees. In this way, using this type of technology can be a means of streamlining and facilitating the budgeting process, improving the quality of the expense forecast.
Therefore, search for the available solutions and find out which one best suits your reality. Having cost management software can help you store data and better control your company's finances. A solution to reimburse expenses avoids the bureaucracy of this process and even allows greater control of the finance team over the variable expenses of employees during the trip.
8. Count on a specialized company
In addition to the software, you can also count on a specialized company to help you create and control your corporate travel budget. This type of organization has a number of professionals who are experts in the subject, and can be a great ally when it comes to understanding the best way to organize and manage your trips as a whole.
Therefore, look for specialized companies to help you throughout this process. Research the company's experience in the area, as well as its reputation, and find the one that can offer the best solutions for your business.
As you can see, budgeting for corporate travel is essential for the financial health of your company as a whole. So, take advantage of our golden tips and start investing in this process within your business right now.