Packing your bags for a trip – a few days or a long backpacking trip across more than one country – is not one of the simplest tasks, is it? In addition to thinking about not exceeding the luggage weight limit, we need to select not only the right clothes, but those accessories that can make our adventure a lot easier.
There are some travel accessories you may not have thought existed! In this article, we show you some of these sensational items.
1. Noise-cut headphones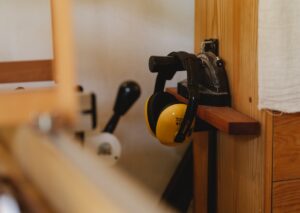 Smart headphones personalize the user's night's sleep. They are very useful during travels, as you can fall asleep to the sound of the ocean waves, for example, or cancel the external sound.
The accessory can also serve as an alarm clock, without waking up other people in the same room.
2. Water bottle with pill holder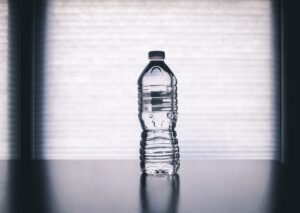 Facing a long trip with regular times to take your medication can be an additional concern. A very cool option are water bottles with pill holders, which will make your medicines more organized in the compartments.
The bottle has seven compartments and the lid can double as a cup.
3. Compact and instant shampoo and soap
Shampoo bottles can take up a lot of space in your suitcase, right? For travelers who like to travel lighter, Travelon has an excellent product: the packages with 50 units of leaves that, with water, dissolve and become shampoo or liquid soap.
Compact, the 50-pack fits perfectly in your pocket.
4. Portable Lingerie Holder
This portable lingerie holder is an excellent option for separating and organizing your underwear. Some models have compartments for panties and bras, as well as a bag for dirty clothes or makeup.
5. Inflatable hangers
Wouldn't it be nice to be able to organize your clothes when you arrive at your long-awaited destination? The problem is that we can't always carry hangers inside the suitcase, can we? And if you're staying in a hostel, for example, you'll hardly find a hanger available to put your clothes on.
A great option is inflatable hangers, which do not mark clothes like plastic ones.
6. Wet tissue for the body
If you go to a place like the Atacama Desert or Salar de Uyuni , for example, you will most likely go a day (or more, depending on the situation) without showering. Have you ever thought about a wet wipe the size of your towel? Yes, the product exists!
7. International SIM card
The card works on all unlocked cell phones and allows travelers to use all instant messaging and calling services anywhere in the world.
8. Elastic shoelaces
Have you ever had to take your shoes off during airport security inspections? It's not one of the most enjoyable activities in the world, but at least there's one item that can speed up the process: elastic laces that make it easy to take off and put your shoes back on.
9. Smart suitcase
The Bluesmart travel bag has several technological features, being controlled from a smartphone application. The object's owner can also track its location and find out the weight.
10. Portable Air Humidifier
Are you going to travel to a dry place? How about bringing a portable humidifier? Just fill the empty bottle with water, place the gadget on top and plug it into a USB port.
11. All-in-one kitchen tool
Are you preparing a meal on the road? Perhaps this tool can be very useful. It includes a serrated knife, bottle opener, can opener and screwdriver. The sheath includes an antimicrobial additive that prevents bacteria buildup between uses.